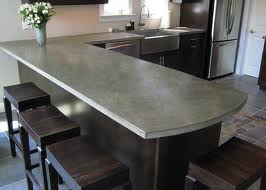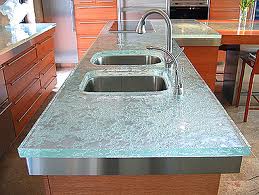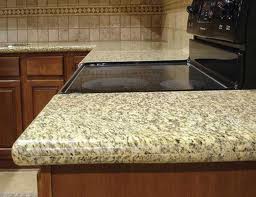 Countertop Ideas
Countertop Ideas That Can Help You Express Your Style
All homeowners want their kitchen countertop to be the best looking of all. If you are like a typical homeowner it would be good if you could look into different countertop ideas before you buy anything. These ideas will help you determine what type of countertop design and material will satisfy your tastes and which will correspond with the budget that you intend to spend.
If you are most concerned about the cost, then the price of the countertop will be your priority. This will define all your countertop shopping activities. If on the other hand you have an unlimited budget, then there is nothing that will prevent you from getting the countertop that will suit your tastes.
The granite kitchen countertop is one of the most popular countertop ideas nowadays. It is quite expensive though, because of its strength and beauty. These qualities attract most people and this is the reason why they are popular to those who can afford them. In addition, you can easily maintain granite stone and it stays good as new as long as you properly take care of it.
Since granite is quite expensive, some homeowners who are cost conscious choose alternative materials like laminate countertops. They are made of synthetic materials like plastic, sandwiched and fused together with heat. Laminates looks expensive but their cost is much less than natural stones. They are available in different designs and colors. Added to that, water cannot seep into it because they are non-porous. They are also easily installed and maintained.
For those who crave natural stones but don't have limited budget, the blemished granite is a good alternative. All natural stones have blemishes and they are rejected by those who like clear stones without any flaws. Homeowners looking to cut costs can use this blemished granite and save as much as 80 percent. With careful preparation, you can have natural stone with its elegant beauty at a fraction of its original price.
One of the countertop ideas that homeowners might want to look into is the wood countertop. Some call it the butcher block and it can give you the rustic feeling of the country side. This countertop is also strong and can stand the weight of hot pots and pans. If scratched, they can easily be sanded away and resealed. There are also metal countertops made of either stainless steel or copper. Admittedly, they can also command a hefty price and some say that they are a bit on the noisy side. Still, if you want something that looks clean and warm, you might want to explore this alternative.
A countertop is a very important component in your home. It is indicative of your taste and style. Along with your budget, your preference will largely determine your choice of countertop. Exploring different ideas on their material and construction will enable you to choose the countertop that is right for you and your family. With the many options available, getting the right countertop at the price you can afford has never been this easy. You don't even have to sacrifice beauty for the price.