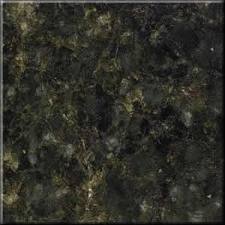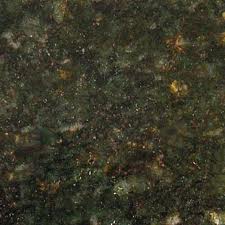 The Unique Beauty of Ubatuba Granite
Ubatuba granite, otherwise known as green ubatuba, is an igneous rock that contains mica and quartz. It belongs to a family of rocks with varying chemical compositions.
This stone is one of the most affordable granite. For example, some suppliers sell Ubatuba granite tiles at $5.39 per square foot. Today, majority of its supply comes from the quarries in Brazil. Its typical color is dark green with brown and gold spots dotting the surface. You can also find this granite with brown color accentuated by streaks of gold.
The unique beauty of this material can make your home very elegant. They are used for stone fixtures, countertops, fountains, restaurant fixtures, etc. The color of this material transforms beautifully when light is reflected on its surface. It will appear like smooth dark granite with gold bands if your room has moderate lighting. But it will change into a stunning blend of green, gold and brown in a well lighted room. You will notice that when this happens, the ambience of the room will be enhanced. For this reason, this granite has been the preferred material for countertops and general household fixtures.
You will also find that ubatuba granite is very easy to maintain. By just wiping it with a granite cleaner, you can keep it smooth and shiny. The golden streaks on its surface usually hide the droplets of water that may accidentally lodge on it. Even with little care, your countertop or worktop will always keep its clean and neat appearance at all times. This granite can really last a lifetime because it is very sturdy and can resist the normal wear and tear that they are subjected to.
Although this granite is not easily scratched, you should still take care not to intentionally scratch it with knives, nor hit it hard with objects that have sharp edges. Take care not to drop heavy pots on them as well. A scratch will easily expose the stone's interior to the damaging oil and water seepage. The scratch has a tendency to grow larger. To prevent this from happening, call for someone who is qualified to polish and sand away the scratched surface.
If you want to continuously enjoy its beauty, you need to seal your ubatuba granite countertop right after its installation. The sealing is normally done by the installer himself. Sealing will hold back the absorption of liquids, giving you enough time to wipe it from the stone. If you want the stone to retain its impressive looks, you have to re-seal it every three to five years. Daily maintenance is done by just wiping it with a moist rag. You should avoid using an abrasive sponge or hard brushes.
With proper care, the beautiful finish of this granite will last for a considerable length of time. The best cleaning agent you can use is the ordinary dish soap. It will also control the spread of bacteria on the surface. Never use vinegar, lemon or orange cleaners because they contain acids that may etch the surface.